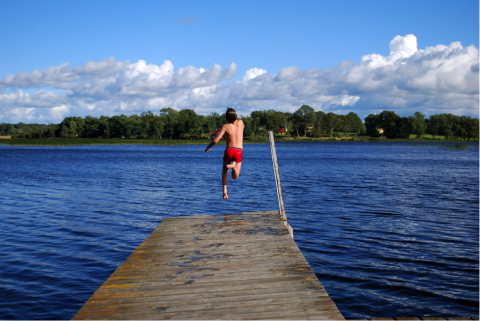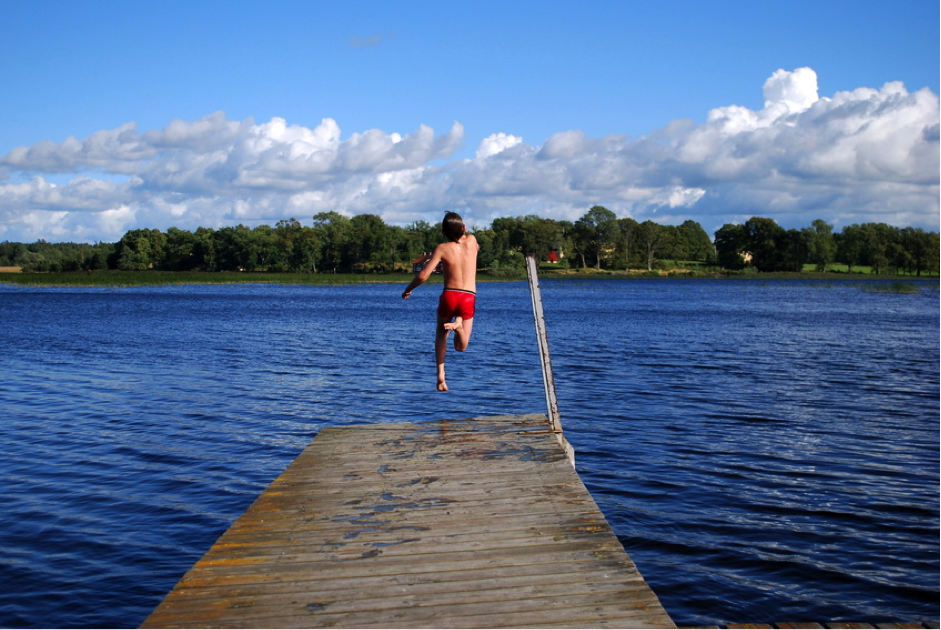 Wild swimming is becoming a revolution in the UK, all sorts of people are firmly saying 'no' to chlorinated and overcrowded indoor swimming pools and saying joyfully 'yes' to wild swimming. Wild swimming is something that should not be taken lightly, it can be a dangerous habit as rivers are unpredictable and people swimming in them should exercise caution at all times. However there are many benefits to wild swimming, your body acclimatises to different temperatures easier, it keeps you fit but most of all its liberating and you're never far away from great campsites, historical sites and pubs either.
River Thames, Pangbourne, Berkshire
Wild swimming near London isn't rare but you do have to do your digging to find the best ones, this swim is actually a little outside of London but it's worth it. Hop on the train to Pangbourne and walk three miles upstream until you reach the ancient oaks of Coombe Park, this particular stretch of river is surrounded by beautiful shrubs and crystal clear water. Without a building in site you can relax in the calm waters. After you've finished relaxing hop out of the water and walk a further three miles to The Catherine Wheel one of the great pubs located in the village of Goring-on-Thames and relax with a pint before you head back to London.
Grid reference: 51.5080, -1.1109
River Lugg, Bodenham, Herefordshire
Wild Swimmers are really spoilt for choice in Bodenham, the area is bursting with beautiful scenery, long sandy beaches nearby and river pools. The River Lugg is one of several rivers that start in Wales and flow down through England along the Welsh Marches. After swimming take a relaxing walk and visit the terrific gardens of Hampton Court, if you happen to get peckish along the way then stop by at Monkland Cheese Dairy for some delicious local cheese. The River Lugg is also close to the Moorhampton Caravan Club Site which is nestled into between daffodil banks and apple blossom orchards nearby, if you are a member you'd get good deals on camping, caravan insurance and other expendables-click here for more information.
Grid reference: 52.1535, -2.6892
Kailpot Crag, Ullswater, Lake District
The Lake District is great for wild swimming. Ullswater is one of the most popular and beautiful lakes in the Lake District and it's easy to see why with its fantastic scenic setting. However, if you want to escape the crowds and be a pro wild swimmer then head for the high crag which gets less visitors. You can jump into the deep water from one of the twisted oaks surrounded the pool, it also faces west making it perfect for sunset swimming as the crag catches the sun through the trees.
Grid reference: 54.5763, -2.8734