Meeting Girls in Medellin – The Good, The Bad and The Ugly
So why write a post about meeting girls in Medellin? Roughly one year ago I decided to write a blog post called "A Basic Guide to Meeting Women In Medellin". Now just to be clear, it wasn't called – "How to pick up women in Medellin". It was NOT a step-by-step instructional guide on how to get Colombian women into bed.
So why did I write about meeting girls in Medellin in the first place? And why am I writing part two? Originally I thought that I would share my interesting and funny dating experiences with other single guys traveling to Medellin and save them a bit of near certain disappointment and confusion. It was so common for me to hear a frustrated traveller say – "I just don't get the girls here. They are so hot but I just can't seem to meet any good ones." That sparked the idea of writing my first post.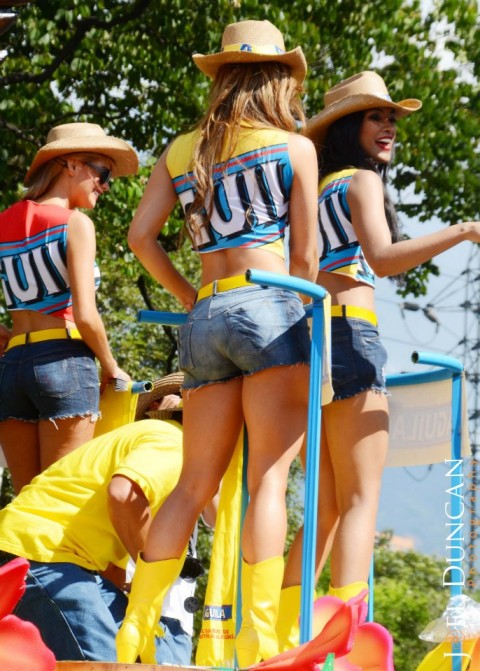 I faced a bunch of criticism from some people who didn't take the time to read the article but quickly assumed that I was providing creepy men with a sleazy formula to lure Colombian girls back to their love nests – wrong! Most Colombian girls who read the post actually said that it made them laugh out loud because so many things were true. They couldn't believe that I had only been in Medellin for a few months and already knew everything that I did.
When I wrote the first post, I wrote it from the perspective of a single guy passing through Medellin on a short trip. Now I have been here for over a year and I have had the privilege of meeting girls from every walk of life and some things have changed.  I want to share a secret that shouldn't be a secret at all – EVERYONE IS DIFFERENT. Every woman is different from the next as you are different from the next guy.
What I'm saying is that you will definitely meet some girls who are Gringo Hunters, others who despise foreign guys and find them absolutely atrocious, and others who are just downright great people. What I have learned is that the type of girls you meet here in Medellin is greatly influenced by where you meet them, under what circumstances, and what your ultimate intention is.
Where to meet women in Medellin?
If you were to ask me where you should go to meet beautiful girls in Medellin, I would probably answer – "everywhere". Yep everywhere – Medellin is like a place in a sci-fi movie where scientists quarantine the country's beautiful women to study them and create a breed of ultra-bombshell! Picture Jurassic Park but replace the dinosaurs with women. Okay maybe I'm letting my imagination run a little wild, but you get the point.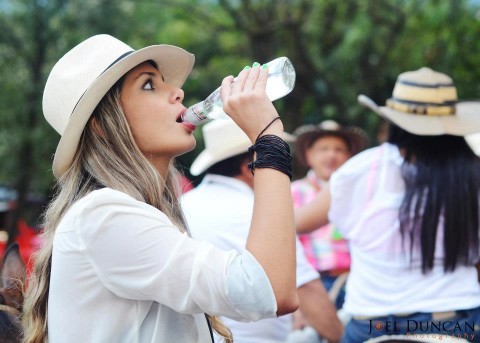 Before you decide where to go out to meet women you must ask yourself – what type of girl are you trying to meet and why? It's one of those, which came first, the chicken or the egg type of questions.
DATING WOMEN IN MEDELLIN ONLINE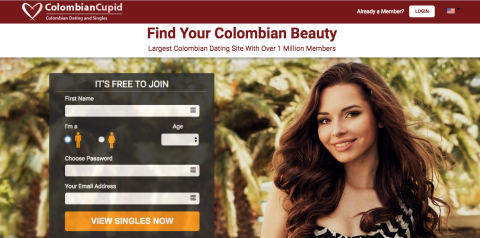 Although I mentioned them in my previous post, I have to mention the two most popular online sites/apps that guys use for dating here in Medellin.
"I am personally not big into the online dating scene. I am a social guy who likes to get out and work a crowd. I am more awkward on the keyboard than I am in person. My personality shines much brighter in person than in pixels and right swipes.
With that being said, many of my friends and first timers in Medellin have had amazing success using the Tinder App and the popular dating website Colombian Cupid. Both of these have free and paid versions. You create your basic profile with limited capabilities or pay a monthly/annual fee to unlock all the bells and whistles.
Colombian Cupid allows you to create a much more detailed profile than Tinder does. Also, unlike Tinder, you can contact whichever girl you like. She doesn't have to swipe right for you to match. Some guys even have an email template that they basically blast out to all the girls they are interested in." – taken from Part 1 of this post.
UNDERSTANDING THE ESTRATOS
If you stick around Medellin for a while you will inevitably hear the word 'estrato' floating around. "That's the top estrato 6 club in the city" or "that's where the estrato 6's hang out". If you aren't familiar with the term estrato let me break it down as simply as I can – it's key to understanding the different types of women in Medellin and where you need to go to meet them.
THE SIX ESTRATOS
There are six estratos (1 to 6) and everyone is categorized into an estrato. Six is the highest estrato and one is the lowest. People are grouped into estratos based on their addresses. An area or a particular street can be classified as estrato 6 and the adjacent street or area can be classified as estrato 4.
In simple terms, if your home is in an estrato 6 area you pay more taxes than if you lived in the other 5 estratos. This means is that if you're poor, you probably won't own or rent a home in an estrato 6 area because you can't afford to pay estrato 6 prices and taxes.
Although it may offend some paisas, the estrato systems is pretty much a classist system that identifies the wealthier people by their physical location in the city. This is not a sociological thesis but I think that you deserve to know who you are pursuing and where they come from.
The wealthier and typically more educated girls tend to live in estrato 5 and 6 areas. They are more likely to speak some English since they come from families with more disposable income, which in turn allows them to travel more, live abroad, and attend private/international schools where English is taught. The friends of someone from estrato 6 are probably also from estrato 6 or 5 and they are all accustomed to certain level of pampering. Disclaimer: I am not saying that everyone is the same, but I am pointing out some pretty generally accepted facts about Medellin's social structure.
THE ECONOMICS OF DATING GIRLS IN MEDELLIN
If you want to know where Medellin's upper crust goes to party, follow the estrato trail, which will lead you to swanky bars, clubs, and restaurants in Medellin's nicer, more pricey neighborhoods. These locales are mostly concentrated in and around the Beverly Hills of Medellin – El Poblado.
Of course you will still find wealthy girls partying among the regular folk in other areas, but if you want to find cocktail drinking, Louis Vuitton wearing, English speaking women, Poblado is your best bet.
*The famous Parque Lleras is on the decline. Ask any foreigner who has been here for the past few years and they will tell you that the park has really changed. As tourism increased in Poblado, so did the concentration of prostitutes looking for 'clients' in the popular park. This has had the effect of a mini-exodus of the classier people to the Provenza neighbourhood, a few blocks up from the park.
Provenza is where you should go if you are trying to meet beautiful, educated and classy women. There are tons of nice restaurants and bars to choose from.
WHO PAYS THE BILL
There is something very traditional about Colombian culture when it comes to who foots the bill – the man pays. There I said it! Even though girls do offer to pay sometimes, it is customary that the man settles the bill at the end.
A rule of thumb: Expect to pay the bill. I don't care which society you're from – you have to pay to play in some form or another. Besides, it's the least you could do on your first date to show the girl that you appreciate her going out with you. It also shows that you aren't just another broke backpacker playing outside of your league (even if you are).  Each of us play by our own set of unspoken rules, but if I ask a girl out on a date I think it is totally on me to pay the bill, especially the first time.
Back in part one of this post I mentioned that some girls show up with friends or family members on the first date. Back then I found this really strange but now it makes sense to me in a way. For various reasons, Paisas tend to be very desconfiados (untrusting) and as a foreigner you will inevitably have to earn their trust. Some have never been on a date with a foreigner and just don't know what to expect so they come with back up. Let's just say they are able to get an instant second opinion about you and if you're wack they can take off with their friend once dinner is over.
***This post is getting pretty long and I haven't even scraped the surface yet, so if you like what you're reading so far, be sure to check back for the next installation. If you've had a funny experience dating girls in Medellin or you have a valuable tip that you just must share, please share it with us in a comment below.