Two of the best-rated casinos in Central America
Just like Las Vegas, there are casinos in Central America that are as jaw-dropping as Sin City's finest establishments. Las Vegas has long ceased to be at the top when it comes to providing casino entertainment, as there are other cities in the world that emit the same, sometimes better, glitz and glam than the usual Las Vegas casino setup projects to its customers. Argentina and Uruguay have two of the best casinos in Central America rated by the Five Star Alliance, and below we've tried to detail what sets these two resorts apart from the average casinos in Central America.
Park Hyatt Mendoza Casino & Spa (Mendoza, Argentina)
The Park Hyatt Mendoza Hotel is a refurbished 19th century Spanish Colonial facility that emanates luxury and modernity from façade to interiors. It is one of the most prestigious luxury-integrated hotels in the Mendoza area, which is conveniently located in the business district of the city. A famous establishment at the Plaza de la Independencia, the hotel is only 15 minutes away from both the Mendoza International Airport and the famed Mendoza Vineywards.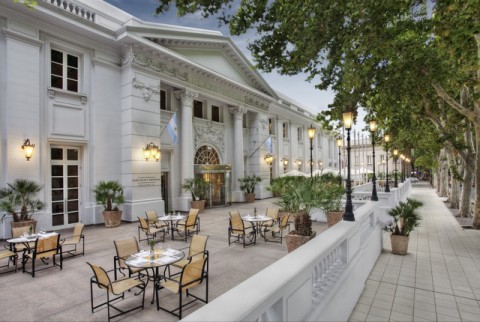 Hyatt's casino area called "Regency" follows a decorative theme from its hotel, which is made up of wood, mirrors, and lighting. The usual table games are offered in the casino such as Roulette, Keno, Blackjack, Texas Hold'Em, as well as an exclusive called Punto y Banca. The casino offers more than 650 slot machines, and high-rollers will be happy to know that there's an area called Salon Prive that allows guests to place a $100 bet for every spin.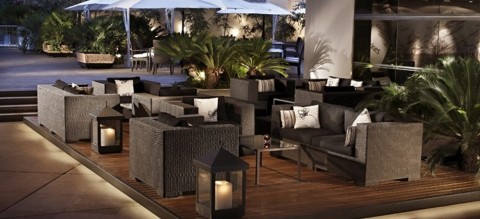 But the luxurious casino isn't the only reason why people go to Park Hyatt. Today's elite go to this place in order to enjoy the breathtaking views not only from the Mendoza Vineyards but also the Aconcagua Mountain and Andes Mountain Range. Today, it is rare for a casino to have such eye candies straight from nature as most gaming establishments are erected with nothing but buildings in sight. In addition, Park Hyatt is popular to wine aficionados as the holy grail of Argentina's premier boutique wines as its Vines Wine Bar offers over 100 of the best tasting liquors that are exclusively made in the country.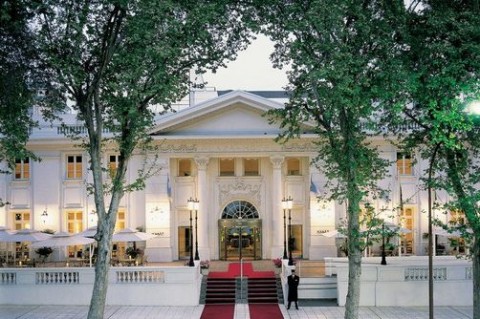 Conrad Punta del Este Resort and Casino (Punta del Este, Uruguay)
The Conrad Punta del Este Resort and Casino is known for its natural surroundings and beautiful beaches. To date, it is the largest and most luxurious hotel and casino in Punta del Este, providing guests with both services on land and in water.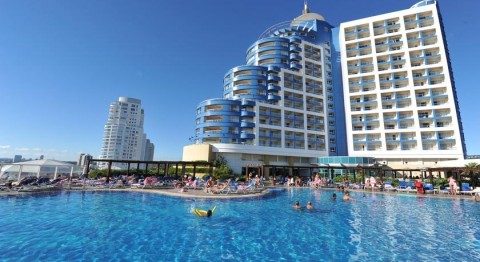 Conrad has a huge lot, having a total of 3,400 square meters dedicated to its gaming area. It has over 75 tables, which offer both regular card games and exclusive ones such as Baccarat 3 Midi and Let it Ride — a variation of Poker. Apart from table games, the resort has over 550 slots, all with progressive jackpots for those who are hoping to win it big with penny bets. All slots in Conrad are the latest, and it is usually the first in Uruguay to receive updates when gaming manufacturers release a new title.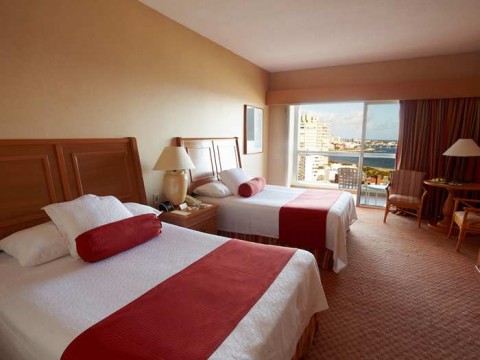 Online casinos have a huge advantage over land-based ones when it comes to convenience. InterCasino, one of the world's first online gaming providers, enumerates these advantages through one of its blog posts. What land-based casinos do in order to keep their clientele intact is to offer services that online casinos can't, including shows, such as Conrad's Flair shows during the summer season, and free flowing drinks to every guest sitting at a gaming tablet and slot machine. Conrad ups the ante a little bit by offering guests not only with the usual juice or beer, but also signature cocktails, and liqueurs, and a variety of gourmet sandwiches and taco salads.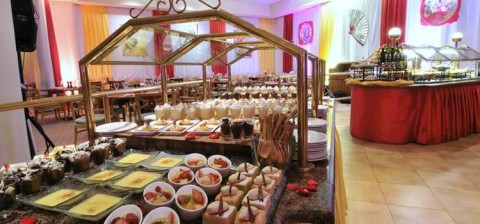 Conrad is located at the heart of Punta del Este, which is right across the street from La Mansa Beach. It is just a 15-minute ride from Punta del Este International Airport.