Imagine soaking in a warm aromatherapy bath or getting rid of your stress with a deep tissue massage. There are lots of options in New York where you can experience these relaxing treatments. Whether you're a current resident or planning a trip to this charming state, you'll want to stop by one of these four fabulous New York spa resorts to treat yourself.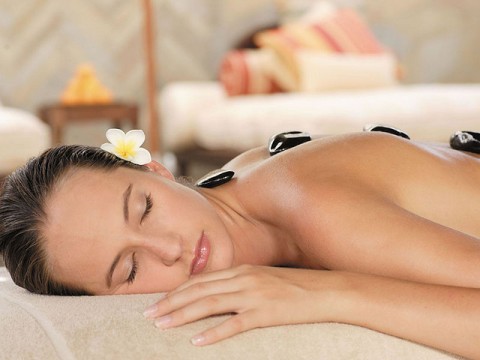 Spa Castle
131-10 Eleventh Avenue
College Point, NY 11356
Spa Castle is a unique health spa resort in New York with a full range of services. You can try out the European spas or the Asian saunas. Other services include hand and foot reflexology, a body scrub bath, a lavender beauty spa, as well as several massages: Deep Tissue, Swedish, Aroma Oil, Healing Stone, and more. One of the nice things about Spa Castle is that gratuity is included in all of their services, so you can just enjoy yourself without worrying about what you have to tip. You can also head to the food court to get a bite to eat–items from their Asya menu are always a popular option.
Ohm Spa
260 Fifth Avenue
New York City, NY 10001
Coined, "New York's Most Relaxing Day Spa," Ohm Spa offers everything from massages to facials and body scrubs. Spend the day shopping and then rest your feet and head into this Fifth Avenue spa; all treatments are custom tailored to your liking. Plus, the environment is down to earth, serene, and the perfect retreat to get rid of stress. Of course, Ohm Spa is one of the more expensive places to get a massage, but that's partially because of the location. You won't be disappointed by your royal treatment.
Green Spa on the Go
3250 93rd Street
East Elmhurst, NY 11369
If you want to relax and get a massage without hopping in the car, Green Spa on the Go is a great option for you. They are a mobile spa based in East Elmhurst that comes to you. You can host a bridal shower, work party, or just a relaxing day with friends at a hotel or in your home and have the professionals at Green Spa on the Go bring their green therapies to you. They only use organic oils and products so you don't have to worry about skin irritation. Their services include massages, nails, waxing, spa parties, and more. If you have special needs, Green Spa on the Go can often make them happen. It's more affordable than you think, too.
Greenhouse Holistic
88 Roebling & North 7th
Brooklyn, NY 11211
People go to Greenhouse Holistic for more than just massages. They offer yoga classes and a wide range of skin treatments, such as enzyme treatments, skin-brightening facials, pumpkin and papaya treatments, and more. You'll come out of this health spa feeling refreshed, rejuvenated, and cleaner than ever before. Can't wait to go back? Memberships make this unique spot a more affordable option.
This is just a small sampling of the top health spas in New York. Have you been to an awesome spa that didn't make the list? Tell us about it in the comments below.
Photo credit to whl.travel http://www.flickr.com/photos/whltravel/4114802404/.  This photo has a creative commons attribute license.