Carnival in Barranquilla – You Don't Want to Miss It
If you are reading this post because you've heard about the Carnival in Barranquilla and now you are trying to decide whether it's worth your time and money to go, here's my advice – "Go Go Go". If you like parties, cultural events, and in case I forgot to mention parties, this is definitely an event that you shouldn't miss. If big crowds, noise, dancing in the street, and being sprayed by foam isn't your thing – Don't Go!
Hopefully you will be inspired by these photos to go experience the carnival for yourself in 2014.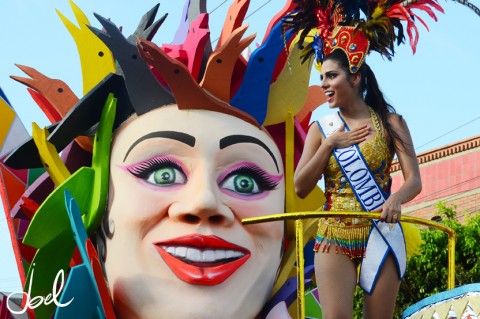 The carnival is without a doubt Colombia's biggest fiesta and folkloric event of the year. As a matter of fact some sources say that Barranquilla's carnival is the biggest in the world after Brasil's Rio Carnival.  This year I can say that I am officially hooked and I plan to go back every year while I continue living in Colombia.
Although I was there last year for two days, my experience was nothing in comparison to this year. The big difference between the two years is that this year I was fortunate enough to stay with a local Barranquillera in her house versus at a hostel – well small correction – Love Motel, like the previous year. Long story short, every affordable hostel and hotel in the city was sold out in 2012 so I only had one option – love motel!
Experiencing the festivities with someone who had been going to carnival for her entire life and had the inside scoop on everything that was going on in the city was absolutely priceless. For starters she was able to pre-purchase tickets for us to watch the parades from a stand versus standing in the crowded streets with no direct line of sight to the floats.  We paid 72,000 COP for three days in the stands and received dedicated seats each day.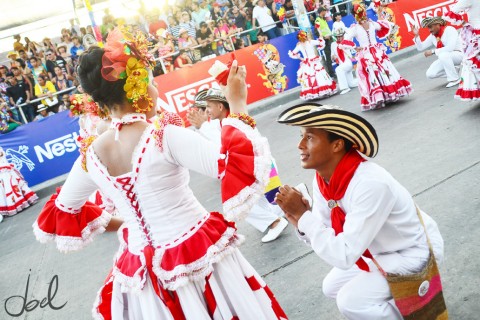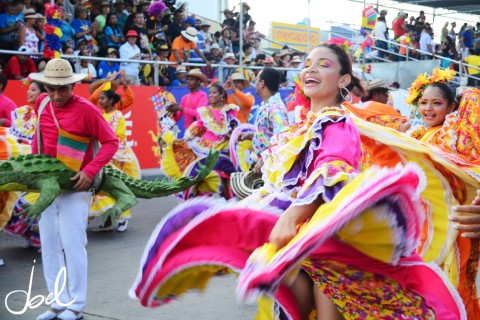 The first, biggest, most attended parade of the carnival is called the Battle of the Flowers. It marks the official start of carnival every year on the Saturday before Ash Wednesday. This parade is known for its colorful floats, elaborate costumes, marching bands and contagious energy. If you're planning on going to Barranquilla for carnival, I strongly suggest that you arrive to the city on Friday to get an early start on Saturday.
Physically and mentally prepare yourself for a 3-4 day non-stop party where sleep will be nothing but an afterthought. Chances are that you will party into the wee hours of the morning and by the time the blazing sun rises in the sky, sleeping in will be quite difficult if not impossible.

Where to stay during Carnival in Barranquilla
To avoid disappointment book your room as far in advance as your itinerary allows. Barranquilla is not usually a tourist hotspot at other times of the year, but during carnival everything gets booked up – everything! Hence why in 2011 I ended up crashing at a sleazy love motel. Barranquilla is a pretty big city, so be sure to check the address and location of your hotel on a map before confirming your booking. It isn't fun taking hour-long buses to and from the carnival every day.
For cheap accommodation you can use a hostel booking site like www.hostelworld.com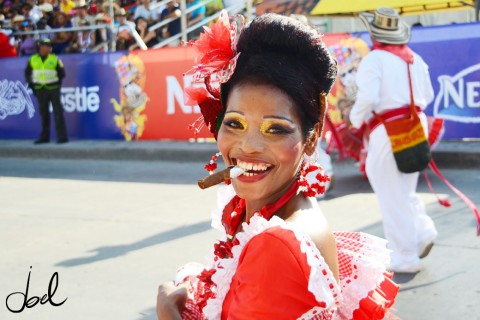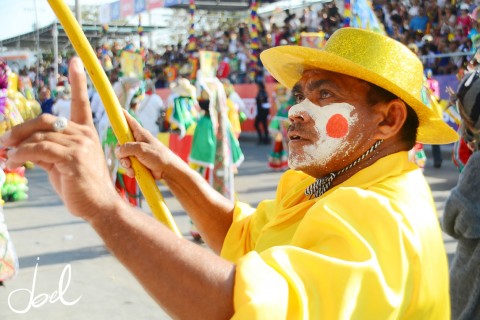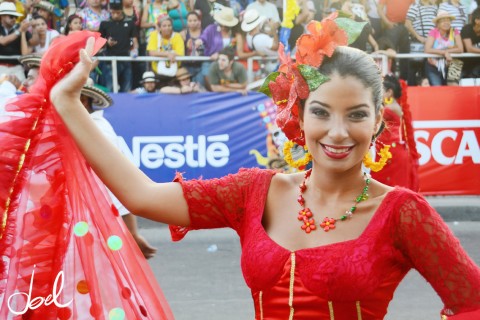 To see the complete albums from Carnival in Barranquilla 2013, be sure to check out my facebook page: www.facebook.com/JoelDuncanPhotography