This post is dedicated to anyone who is feeling trapped in a cubicle somewhere out there, traveling on a shoestring budget, or just hoping to make some extra cash while they travel.
I remember when I first started my highly anticipated trip from Mexico to South America. Ahhh the good old days when I was sitting on a nice little stack of cash that would fund my days on the beach, overnight bus rides, late nights on the town, and adventurous excursions off-the-beaten path. I remembered thinking that I would write articles on my blog every other day and build a massive following of people who loved the stories I told and the travel tips I gave. I would be sponsored by North Face, Columbia Sporting Gear, GoPro or some other company that thought that I personified its spirit of adventure! Money would begin to flow as I developed into a more seasoned traveler. I would let things take their natural course.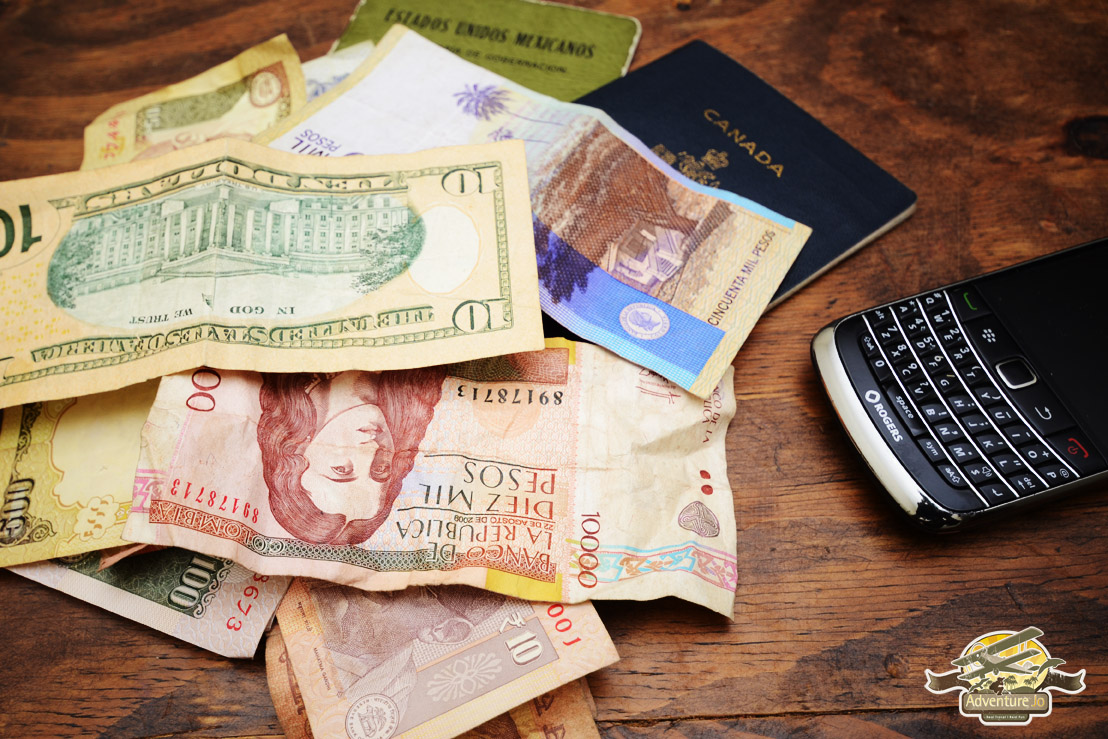 I also remember six months later looking at my rapidly dwindling bank account and feeling extremely nervous that the day would soon come when I would have to choose one of three options – return home to find a job, work in a hostel or bar for less than minimum wage, or find a good way to make money to extend my travel time. Although I would like to say otherwise, I didn't update my blog half as much as I had envisioned, so that loyal following of readers never came, nor did the sponsors. At that time extending my time abroad was my only goal. I guess that I figured if I could make enough money I could delay having to go back to the daily grind in Canada.
Weighing the Options
Working in a hostel or a bar for peanuts while watching other happy travellers come and go just didn't have any appeal to me. I was already beyond that stage in my life. Been there, done that and no thank you, not again!
I decided that whatever I chose to do would have be something that I loved doing or I would be heading back home. My rationale was that if I were going to give up a pretty nice pay-check in Canada for a life of fun, freedom and travel, I'd better be having fun and feeling free while doing it. In basic terms, traveling the world, taking photos and writing about the places I was visiting and things I was doing made me very happy.  I just needed to figure out how to get paid from it.
The dreaded day continued to draw closer and later I would discover that going home to look for a job would not be an option.
Making Money From Photography – The birth of interior photography and Hospitalidad.com.co 
My first moneymaking idea gave birth to itself one fine day while I was searching online for a hostel in Belize. I usually use hostelworld.com to search for affordable places to stay when I travel. Once I make a short list of the places I think best suit my budget and taste, I then go to directly to each hostel's website to look at the property in more detail. This is how I realized that most of the hostels had horrible photos of their rooms and facilities. Some hostels would describe themselves as a 5-star hostel yet the photos they used made their rooms look more like a half-star crack house from Train Spotting.
The bells in my head began to go off. I though that if the ugly photos made me want to throw up, close the browser, and search for somewhere else to stay, tons of other travelers were probably feeling the same way. What this meant was that if I could somehow convince hostel owners that they could get more customers by fixing up their photo galleries, then I could probably make some money.
I started to send short emails to the management of the hostels where I wanted to stay. These emails went something like this:
"Hello – My name is Joel Duncan. I am a travel writer and photographer and I will be coming to (insert city) in a few days. I am really excited about staying at your hostel and about writing a little review of your property for my blog adventurejo.com. While researching your hostel I tried to find photos of the rooms and I noticed that you only have a few photos that were taken with a smart phone or point-and-click camera. As mentioned, I am a professional photographer and I think that I can help you to get more customers with a nice gallery of images that shows the true beauty of your property…"
The response rate was incredible. About one in three hostels would respond saying that they were interested in the photos. However, they didn't have much money so instead we could do an exchange – photos for accommodation. I jumped on the opportunity since I could stay free for a few nights by working for just two to three hours. I wasn't making cash but I was definitely saving cash.
As the weeks went by the deals I was able to make got sweeter. Accommodation plus food; accommodation plus food and bar tab; accommodation and a bit cash.
So why did I discover that going home wouldn't be an option? Well, I fell deeply in love. Not with a woman as you are probably thinking, but with a country that I couldn't have predicted in a million years – Colombia.  Before I knew it, a week led to a month, and a month led to moving in together. It's the same sort of sick irrational behaviour that happens when you're in love with a woman. I chose to give everything I had to be with her and did what any love sick puppy would do,  I rented a furnished apartment.
I was forced to turn things up a notch, so I decided to put together an online portfolio of all of the hostels that I had photographed so I could send potential customers a link with information and photos that I had taken. So hospitalidad.com.co was born – professional photography for hospitality companies! Today this is one of my primary sources of income.
I confess that the path I chose wasn't the easiest and isn't for everyone since we all have different skill sets and things that we love doing. We also have different risk thresholds and definitions of what it means to be happy and successful. Regardless of which path you choose, rest assured that there are countless options for making money while you travel. The great thing is that all you need is a laptop, an imagination and the belief that there is more out there and just sitting in an air-conditioned office for 8-12 hours a day.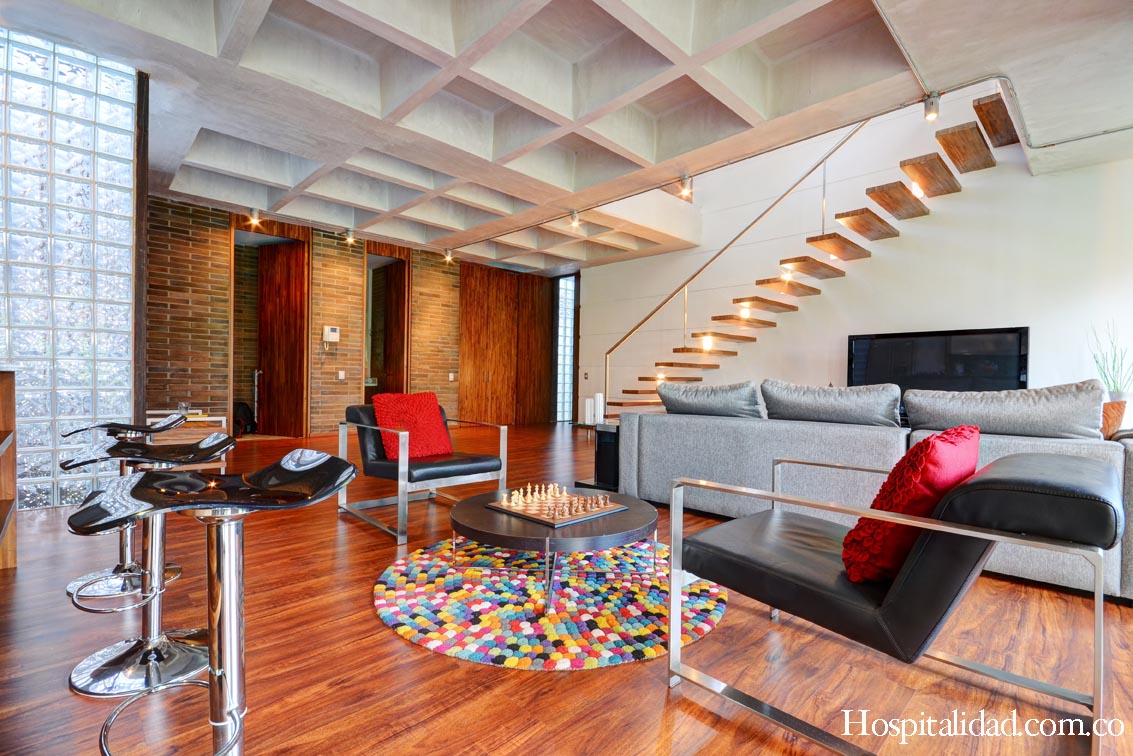 A beautiful apartment I photographed in Medellin Colombia
If you are a photographer or you have a DSLR and you want to take a shot at photographing hostels and hotels while you travel let me know? Perhaps you're bilingual in Spanish and English and you can help companies to make their websites and promotional materials completely bilingual. Or maybe you know website design and you can build simple inexpensive websites for hostels and hotels who need help getting online.
Making Money From Housesitting While You Travel
Brittnay and Jayden from The Travelling House Sitters, also fund their travels from working on platforms like Upwork; however, they also do longterm house sitting. They have looked after everything from chihuahuas to whippets – even turtles. They even had Bono as a neighbour at one point in Dublin. Becoming house sitters in Dublin has allowed them to save €4000 in the last three months. Check them out if you want to know how they're doing it.
Making Money From Travel Blogs and Other Online Alternatives
I started this blog adventurejo.com a few weeks before I started traveling. I didn't know much about blogging and I didn't have a clue how to make a penny from it. I started like most people do with a desire to share my travels with family and friends, and with a dream that the money would someone present itself in the future. I didn't know anything about SEO, keyword analysis, meta descriptions, link building, image alt texts, and all the things that go into building a strong blog that gets noticed.  I was just writing about things that I thought were cool and thought could help other travelers like myself.
It wasn't until I arrived to Colombia where I met my now really good friends Jasmine from www.jasminewanders.com  and Dwayne from www.geniusgeneration.us that I understood that I could still write about cool things, help fellow travelers AND earn money while doing it. What I also learned is that although you will hear bloggers say that the most important thing is to write good content, even good content has a formula. I will do a separate blog post about writing effective blog posts for beginners.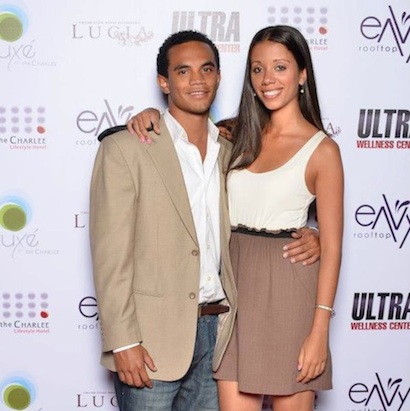 Jasmine had been traveling for 5 YEARS earning money by working from her laptop and Dwayne was living between the US and Colombia, coming and going as he saw fit. What I admired about these two is that they weren't staying in shared rooms at grubby hostels or scouring the town in search of cheap meals under a dollar. They rented apartments, went out for real dinners, partied at nice clubs, and still had the time and money to travel. Best of all, their offices were their apartments and they could start and finish working whenever they wanted to. I wanted in, fast!
Virtual Employee Genius – Learning From The Pros
Jasmine and Dwayne confessed that what they were doing wasn't  really rocket science.  Sure it took work and time for them to figure out how to make the money, but they claim that anyone can use the skills that they already have to make money online.
In the same way that I used photography to offer a service to hostel and hotel owners, there are tons of other ways to turn your skills into a service that you offer online. Instead of having a boss you can have clients.
Whether you are trying to make money from your blog, hustling for some extra cash, traveling through south east asia, or looking for a way out of the typical 9 to 5 lifestyle, check out what Dwayne and Jasmine can teach you. They started a program for regular people like you and I which teaches the skills necessary to work from virtually anywhere in the world. They share the secrets that they have learned and the resources they use.
If you have money making ideas of your own that you want to share, just leave a comment below. If there is some advice you are looking for to help guide your plan, also let me know.
Safe Travels,
Jo