What adventures can you uncover in Sin City?
Las Vegas might be one of the top destinations for twenty-somethings looking to make — and forget — memories at a bachelor or bachelorette party, but the city that never sleeps also houses potential for adventure that does not include the misplacing of clothing.
From "Pawn Stars" to "Flipping Vegas", Las Vegas has become a prime place for some of TV's most popular reality series. For those fans, a site-by-site visit to some of the hottest shows in the desert could be just enough of an adventure to book a stay at one of the top Las Vegas hotels.
Pawn Stars – Gold and Silver Pawn Shop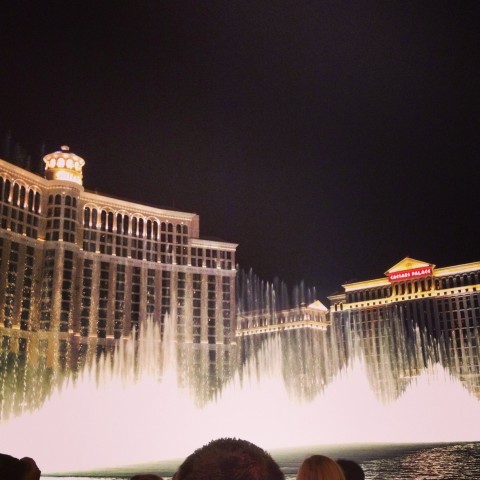 Photo by Alexis Ng via Trover.com
"Being a middle class family back in the 1970s meant we only had one TV… and it wasn't in your room," said Harrison to Forbes Magazine back in May of 2013. "So when I was eight years old I began developing a passion for reading history, and it's never stopped."This family owned business has developed a cult following after the success of this History Channel show. The appeal lies in the appraisal of unique and historic items and the banter between the cast of characters. Rick Harrison, who purchased the shop with his father, Richard "Old Man", in 1988, is a self-made history buff.
That love of history is what makes the show great. A patron will approach Harrison, his son, Corey "Big Hoss," or employee Austin "Chumlee" Russell with an item of unknown value. It could be anything from an 1800s first edition book about the Underground Railroad to a signed Red Hot Chili Peppers album. Harrison will delve into the history of the item before calling in experts to nail down official value. The patron walks out thrilled after a big payday or let down when the item doesn't carry the value they initially thought.
Though these gentlemen don't work the front of the store the way they did before the show took off, the Gold and Silver Pawn Shop in and of itself is a standalone tourist attraction. For the true adventurer, you can make it a day trip and take your chances amidst the early forming line of hopefuls looking to strike it rich with their own items for appraisal.
Once you're done exploring, you can still take in Las Vegas nightlife, which is a mere five miles from the store. If you want to keep up with the historic feel of the day, a stay at the Bellagio is the perfect fit for you. There is nothing like seeing the fountains that were re-introduced to a new generation as part of the remake of "Ocean's Eleven."
Perhaps a daytime tour on your own isn't what you had in mind at all, and you instead would love to ride around the Las Vegas Strip in a pink jeep. If that sounds like you, you should hop aboard the Night Jeep Tour. You and your small group will start at the iconic "Welcome to Fabulous Las Vegas Sign" before heading to the Gold and Silver Pawn Shop. Expect stops at The Mob Museum and Fremont Street as well.
Counting Cars – Count's Kustoms
For a take on history from a different angle, look no further than the History Channel's "Counting Cars," a hot rod and motorcycle restoration shop. Danny "Count" Koker is a self-taught mechanic from the Midwest who has made a living restoring cars and motorcycles. The show has a historic feel to it as Danny comes across vintage vehicles to buy and restore.
The shop offers free tours seven days a week for fans that want to see the cars and bikes on the display floor and take some pictures (but don't touch!). For the enthusiasts, however, the shop offers three paid tours in which a chauffeur takes a small group to Count's Kustoms, dinner at Vamp'd, and then to Count's Tattoo Company. Hey, if you're really up for adventure, they even give you $25 off your own ink.
The prices vary based on the ride. For $99, a chauffeured party bus takes a small group for the run-of-the-mill tour. One step up is the $169 option, which replaces the bus with a chauffeured luxury vehicle to give the tour some added style. The big-time option, however, is — for a whopping $999 — the opportunity to tour in a 1928 Cadillac.
If you think that amazing Caddy ride is for you, you may want to keep your budget low in terms of hotel stay. The Stratosphere Hotel — Casino & Resort Hotel is a great option for a group on a budget and it is a mere 1.3 miles from Count's Kustoms.
Flipping Vegas – Goliath Company Real Estate
Perhaps your idea of adventure has more to do with putting your money on the line than taking a dive off a cliff. If that's so, you may want to swing by Goliath Company Real Estate to ask Scott Yancey what has helped him become so successful in the business of flipping houses.
Yancey and his wife, Amie — an interior designer — are the stars of the A&E reality program, "Flipping Vegas." Yancey purchases property at cheap prices before renovating throughout the show in the hopes of turning a profit. His wife, Amie, acts as the project designer and the two are constantly at odds over budget.
While you may want to learn more about Yancey's business, the idea of traipsing around Las Vegas hoping to spot him is probably missing from your short list of things to do in Sin City. If that is the case, you can instead register for one of his speaking engagements while enjoying a stay at the Red Rock Casino Resort & Spa.
I want to know all about these experiences on your next trip to Las Vegas! Please make the rounds and report back your findings in the comments below! Or, if you've been there, done that, tell us what to expect!